Levy Lorenzo presents The Interior of Objects for transduced snare drum with Nokia Bell Labs at Inspirefest in Dublin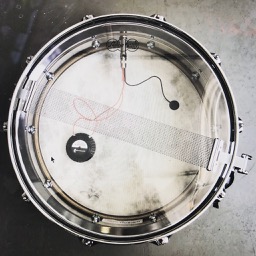 Created by Silicon Republic, Inspirefest is a two-day festival exploring the future of science, technology and creativity, attended by more than 3,000 people from over 40 countries, and acclaimed as the "Best Event for Bright Minds in Europe".
We celebrate human brilliance. So, everything we do has to be human-centred. The experiences we craft are magical – bespoke, inclusive and avant-garde. The people who make them are purpose-driven and passionate. The discourses we have are solutions-focused. The relationships we nurture are long lasting.