Performing Christian Wolff's For 1, 2, or 3 People on Cunningham's Tread for the Petronio Company at American Dance Festival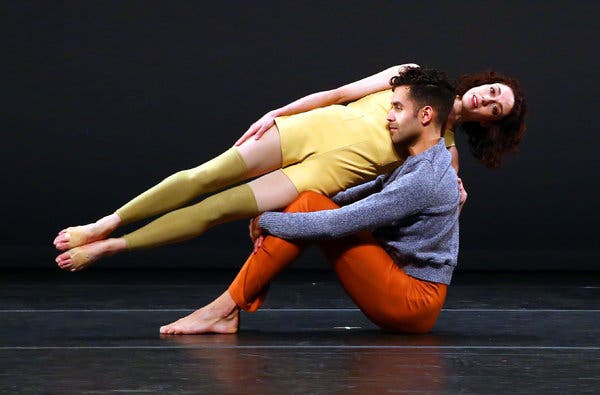 Stephen Petronio Company will be performing at the American Dance Festival on a shared bill titled ICONS: Three Timeless Works By Three Master Artists.
Three giants of American modern dance, Martha Graham, Merce Cunningham, and Paul Taylor, will share a program of works, two of which originally premiered at ADF. Graham 2 will perform Martha Graham's Diversion of Angels (1948) with a romantic score by Norman Dello Joio and themes from the infinite aspects of love. Stephen Petronio Company will appear in Merce Cunningham's Tread (1970). With decor designed by Bruce Nauman, Tread is a playful dance filled with unexpected partnering, human entanglements, and all of the choreographic complexity that defines Cunningham's work. Lastly, Taylor 2 will dance Paul Taylor's Piazzolla Caldera (1997), Taylor's exploration of the sizzling, sultry culture of tango.
TREAD (1970)
Choreographer: Merce Cunningham
Music: For 1, 2, or 3 People by Christian Wolff, performed live by Composers Inside Electronics
Set: Bruce Nauman
Costumes: After the design by Merce Cunningham
Lighting: Richard Nelson
Staged by: Jennifer Goggans
Performed by: The Company
Photo by Ian Douglas of Stephen Petronio Company in Merce Cunningham's Tread (1970).